LA and Math Class 2019-2020
Mrs. Jackson's Sixth Grade LA and Math Class

2019-2020 School Year

Math Topics Covered:

•Review of material from last year

•Multiplication / Division

•Decimals

•Fractions

•Percents

•Ratios and Proportions

•Statistics

•Geometry

•Problem Solving

•Algebra

LA Topics Covered:

•Expand student knowledge and appreciation of quality literature

•Analyze the elements of a story

•Develop critical thinking skills

•Improve writing skills (voice, mechanics, and conventions)

•Make connections with what students learn in other subject areas, the media, the world, and their lives

•Develop research skills using the library resources

•Amesbury Public Schools use the John Collins Writing Program. Students keep a living writing folder in class where all writing assignments stay. As new skills are learned and strengthened, past writing activities become authentic works for students to practice with.

•Students practice a variety of reading strategies in class. Strategies include: inferring, visualizing, determining importance, predicting, questioning, summarizing, using context clues and connecting. Students work collaboratively and individually to strengthen comprehension.

Classwork

•I am very excited to announce that each student will have their own iPad for classwork. Students will still use paper and pencil to compute math problems. Using the iPads, assignments can be turned in to Google classroom, students will practice facts on Reflex Math, have extra review of topics with Khan Academy and complete exit slips.

Homework Policy

•Homework is typically assigned on Monday and due on Friday. Often the homework is a problem of the week and Reflex Math.

•The homework is meant to prepare students for MCAS and review what we learn in class. I am looking for effort.

•Students are welcome to stay after school on Tuesday for help completing the work.

•Students should use Reflex Math three times a week until they get a green light. This should take about 20 minutes.

Grading

•See the bottom of this page for detailed information on AMS letter and number grades.

•Homework is worth 10%.

•Tests/ Quizzes/ and Classwork= 90%

•If a student is out sick and misses an assignment, "M" will be given in the grade book. This stands for MEDICAL. The "M" is calculated by the computer as a zero. It alerts both the teacher and parent that work needs to be made up. The "M" will change to a grade once the work has been turned in.

•A student can receive an "E" in the grade book. This stands for EXEMPT. The "E" is not calculated by the computer. It is as if the assignment never existed for the student.

Suggestion for a Successful Year

It is highly recommended that students memorize their calculation facts. Students are encouraged to use ReflexMath.com three to four times a week. They are to practice until they get a green light. Three green lights a week = A in Reflex homework.

Contact Information

Please feel free to contact me with any questions or concerns. The best way to get in touch with me is by email:jacksonc@amesburyma.gov.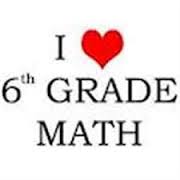 Related Files
AMS Conduct/Effort Rubric

Grade Level Grading Expectations-Explanations