My Home Page
Welcome to Mr. Denio's website! I truly believe that all children are capable of learning and my goal is to help them reach their individual potential academically and behaviorally. Here you will find links to activities you can do at home with your child, updates about the classroom and interesting articles about the science of learning. I can be reached most easily by email at denioa@amesburyma.gov. My after school hours are Monday until 3:15. I am also usually available the day before a quiz or test.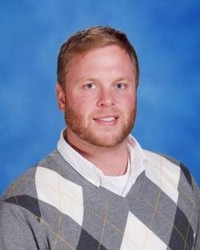 Related Links
xtramath.org

Practice basic skills and you will improve!

Khan Academy

The world of math at your fingertips, easily understood. Great tool for studying!

8th Grade Standards

Here are the Common Core Standards for 8th grade.

MORE PRACTICE! ANY 8th GRADE TOPIC!

Here is a list of all of the skills students learn in eighth grade! These skills are organized into categories, and you can move your mouse over any skill name to view a sample question. To start practicing, just click on any link. IXL will track your score, and the questions will automatically increase in difficulty as you improve!