My Home Page
Welcome to Your Child's Social Studies Class:)

I am here to work with your son/daughter to develop his/her knowledge and skills in social studies, and to support him/her as a young person.

Below is my contact information, biography, class expectations, grading expectations, an outline of the curriculum, and teaching philosophy.

Contact Information:

Samuel Bragg

braggs@amesburyma.gov

available after school Thursdays from 2:30-3:30 for extra help

Biography:

Grew up in the Merrimack Valley. Bachelor of Arts degree in History and Master of Education degree in Curriculum and Instruction with a specialization in Teaching History from the University of Massachusetts-Lowell. Master of Science in Curriculum and Instruction with a specialization in Digital Teaching and Learning from Kansas State University. Father of two children: Brady and Isabella. Loves the Patriots and Celtics, eating, especially Asian foods, quotes, reading books and viewing films of nonfiction, ad lib acting, and soundtracks. "Social studies, I believe, is an inherent passion of mine. I remember as far back as kindergarten immersing myself in assignments related to the subject and enjoying every minute of it."

Class Expectations: In addition to the materials necessary for class, I ask for your son/daughter to be open and willing to learn and contribute to our classroom community. He/She is one of a kind, and we need him/her to share the best of himself/herself with us! Your child will truly grow both academically and as a young person when he/she does this. In addition, our classroom will have a wonderful dynamic and the education of all will be optimized.

Grading Expectations:

Your child will be graded based on a variety of assessments. Content quizzes, map quizzes, written assignments, reading assignments and projects make up 90% of the his/her grade. Homework counts for 10% of his/her grade.

See also the new school-wide effort and conduct rubric for 2016-2017 attached below.

Curriculum Outline:

World Geography Curriculum Content:

•Map Skills

•Physical geography of the world: landforms, climates, natural resources, etc.,

•Human geography of the world: political and economic systems, cultures, religions, etc.

•Asia, Africa, Europe, South America and Oceania will be explored to study the effects of both human and physical geography on the various regions.

•Current events

For the calendar of learning objectives and corresponding assignments, log onto your Google Classroom account.

Teaching Philosophy

What separates lessons that are your everyday variety from those that are truly memorable? That is what I set out to do with my students: to create the conditions which facilitate opportunities for them to forge powerful learning experiences that they will grow from and take with them, positively altering their lives.

There have been a number of cases in my life as a student in which I was truly living in the moment and embracing the learning. During these occasions, I was easily willing to go above and beyond the expectations or what the directions were asking me to do. I was not thinking the entire time about how this is work, or being fixated on what I needed to do to get an "A". During these experiences, without realizing it, I was bringing the best out of myself; I was working incredibly hard, enjoying myself, growing both academically and emotionally, and learning - a tremendous amount. These were defining moments because of their powerful nature, memorable because I have taken them with me into adulthood, and influential because they left a lasting imprint as to who I am.

With that said, it is, of course, no easy task to facilitate powerful, meaningful learning experiences in my students. It is all too easy as a teacher to forget that the students entering my room are coming because they have to and that virtually all of them do not have the inherent passion that I have for what they are about to study.

So, how do I try to facilitate powerful, meaningful learning experiences for my students? Well, when reflecting about such learning in my own life, I identified specific elements that appeared in each case: creative control, collaboration, time and space to grow (Outliers' author Malcolm Gladwell uses the word "autonomy"), and performance. When reflecting, I also came to the conclusion that my most powerful learning experiences were the results of constructivist pedagogical decisions made by my teachers, whether that was intentional or not.

What made learning experiences powerful for me growing up as a student first of all was creating a product, whether it was a movie or a model. In each of these cases, I was given creative control by my teacher. Another element that was present in each of my powerful learning experiences was collaboration with peers. Sometimes they were my best friends, while other times they were classmates who were assigned to work with me. A third element of my most powerful learning experiences was substantial time spent out of the classroom. As a relatively shy child (at least in classrooms), I always appreciated the opportunity to spread my wings without adults present. When in places where we were in control, whether it was in the school library, someone's home or dorm, or in an empty field, I always enjoyed the freedom of expression that these environments afforded me. We would put in tremendous amounts of time creating, would work until virtual exhaustion, get into disagreements, sometimes even arguments causing the entire project to virtually dissolve, but in the end persevere and manage to pull it together as a team; constructivist teachings recognize this importance of time, play, and reflection in the process of learning. The final element that created these powerful experiences for me was the sharing of what we created publicly, whether it was in front of our class or with a far larger audience of an auditorium. The performance of this product would bring anxiety, but also yield tremendous excitement, competitiveness, pride and positive feedback from teachers and peers outside our group.

Thus, my philosophy of teaching is directly derived from the same elements identified from my own powerful learning experiences: creative control, collaboration, time and space to grow, performance, as well as constructivist principles. Technology is at the forefront of all of my attempts to facilitate such powerful learning experiences. I realize that I will not always succeed in doing so, as there are many factors beyond my control which affect that equation. However, that is what I strive to accomplish.

Finally, central to my philosophy is my commitment to each and every individual who comprises my diverse student body. I let them know that the only reason why I am there is to help them grow as a student and an individual. Reflecting Borje Holmberg's Theory of Interaction and Communication, I make a conscientious effort to communicate with each student on both an academic and personal level in order to forge a strong relationship and positive rapport. This, I believe, creates a more productive and peaceful classroom environment. I let them know that I am there to support and guide them. I let them know that and that they will always have someone who cares about them and is cheering for them, even when have been long since gone from my class. I let them know them that I will always be their teacher.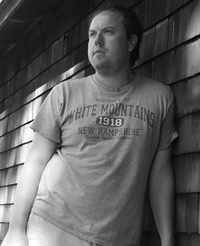 Related Files
New AMS Effort and Conduct Rubric for 2016-2017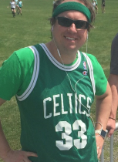 Related Links
CIA World Factbook

National Geographic

My Wonderful World

Quizlet

Sheppard Software (World Map Games)