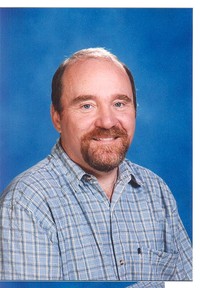 Mr. McBrien and the AES Mac Lab
Instructional Technology - Mr. McBrien
Related Files
I am excited to announce that the publication of the 21st edition of our school newspaper, the Explorer.Our reporters have planned, researched, interviewed and written their stories...now we hope that you enjoy them!

Faculty Advisor: Bruce McBrien
Hello and welcome.

During this unprecedented time, my colleagues and I will do the best we can to provide resources and information in a timely manner.

This year, all Specialists will join classrooms at the same time each week, using the classroom Meet link, which will make things much simpler for everyone. We learned so much when we had to pivot this past spring...and we will continue to adjust and improve as we work to provide the best instruction that we can. The only constant is the unknown, but we have each other and will get through this together.

Important Clarification: Due to the rotating schedule, there may be weeks where you have both an in-person and remote special.

EXPECTATIONS:
Attendance includes BOTH in-person and remote instructional time.
Participation includes working on posted assignments.
Kindergarten and first grade: Please work on your Seesaw assignments
Second Grade, please work on your Seesaw assignments AND your coding course at Code.org!
Third and fourth grade, please work on any Google Classroom assignments, spend 20 minutes on Type to Learn keyboarding and work on your Code.org coursework!

To help students and families navigate this challenging online world, I have created a Family Help website, full of tutorials and guides to help navigate the many places we will be going.
AES Student Tech Help

Do you need help logging into a Chromebook, getting into Google, using email or have other tech help that you need?

NEW! Click HERE for the new AES Student and Families Help Desk. Responses will be as quick as possible during school hours.