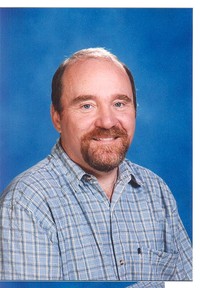 Mr. McBrien and the AES Mac Lab
Instructional Technology - Mr. McBrien
Office Phone: 978.388.3659 x145 (Please note, my voicemail does not work. If you would like, you may leave a message with our office staff and I will respond as soon as possible. I regret the inconvenience. Email: bruce.mcbrien@amesburyma.org

Our school life looks different today than it did just a few short days ago....

It is important for us to stay connected...I want to continue helping you to grow in your technology skills.

I have made links to the work you were doing in the Mac Lab that you can continue working on from home.

Just find the link on this page for your grade, follow it and select the activity.

In the coming days, new lessons and activities will be posted. We will get through this together.

For now, use your "net smarts" and learn lots.
Related Files
This is the 20th edition of our school newspaper, the Explorer.Our reporters have planned, researched, interviewed and written their stories...now we hope that you enjoy them!

Faculty Advisor: Bruce McBrien

Student Editor: Lila Kennet

Parent Volunteers: Laurie Cameron $ Meghan Petersen
Hello and welcome.

During this unprecedented time, my colleagues and I will do the best we can to provide resources and information in a timely manner.

Toward that end I will be providing links to curriculum and videos to help students access content.

Follow the "Chromebook Links" on the navigation area to the left to find school websites.

Additionally, see for guides to logging into Google and Type to Learn for keyboarding practice. More guides to come.

In the meantime, do what you can to limit screen time, encourage reading...and get outside.

Be well



Bruce McBrien