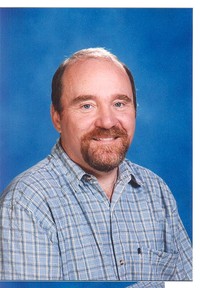 Mr. McBrien and the AES Mac Lab
Instructional Technology - Mr. McBrien
Related Files
I am excited to announce that the publication of the 21st edition of our school newspaper, the Explorer.Our reporters have planned, researched, interviewed and written their stories...now we hope that you enjoy them!

Faculty Advisor: Bruce McBrien
Hello and welcome.

I am looking forward to a great year, exploring new programs, developing our skills, and having FUN!

I'm really looking forward to this year!

EXPECTATIONS:
Attendance - being present during our time together in the lab, especially at the start of class in order to hear all directions :)
Participation includes working on our assignments, interacting, and being involved in our classroom.
Kindergarten - We'll be doing some entry-level activities using both online and locally based software options, with the goal of becoming proficient with computer navigation, mouse use and the skills of clicking, dragging, and manipulating objects onscreen.
First Grade - We'll build on the skills learned in Kindergarten and begin learning how to save and return to work, as well as continue to build keyboard and coding skills!
Second Grade will scaffold further by building deeper skill sets in keyboarding, coding and document creation...building to learning how to use Google Tools.
Third and fourth grade is where we take our skills and begin to appy that to problem solving, research and more effective use of Google Tools. Students will be expected to work on both their keyboard and coding curricula through the year, as well as work on monthly projects based on classroom content and collaboration.

To help students and families navigate their online world, I have created a Family Help website, full of tutorials and guides to help navigate the many places we will be going. If I am missing something, please reach out and suggest I add it to the site! Send me an emil at bruce.mcbrien@amesburyma.org.
Do you need help logging into a Chromebook, getting into Google, using email or have other tech help that you need?

NEW! Click HERE for the new AES Student and Families Help Desk. Responses will be as quick as possible during school hours.