Update for Incoming Kindergarteners:

At this time all Pre-K information nights, Pre-K screenings and Kindergarten screenings have been canceled. The administration team is working to come up with a plan for all events. Information will be sent out in the next couple of weeks. Thank you for your patience.

Current Kindergarteners:

Here is a list of sites Kindergarten Students can practice work on.

Please contact your child's teacher if you have forgotten your login information

ELA/ Reading:

https://www.splashlearn.com/signin

Specialists

Welcome to Kindergarten!

Kindergarten is an exciting place, full of discovery, learning and fun!

Please explore our links to the left to learn about our curriculum and to visit our teacher pages.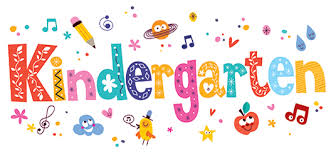 Kindergarten Reading

We are leaders and we are readers!

Here are some selections for kindergarten.