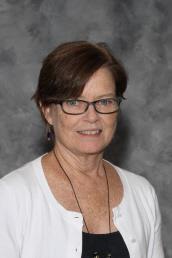 Phone: 978-388-4800 ext. 1120
Email:
Degrees and Certifications:
BS University of Massachusetts, Amherst MAT Teaching English Language Learners, Salem State university
Ms.

MaryAnn Wilson

I have been teaching English Language Learners (ELLs) in Amesbury at the high school and middle school since 2015. I teach ELL blocks 1 and 2 at Amesbury High School, and I teach ELL at Amesbury Middle School in the afternoon.

I am excited to be teaching in Amesbury. I live in the area and love to participate in community activities with students and families. When students are new to the United States it is important to help them adjust to US school culture in an encouraging and safe environment. It is important to make sure student's social and emotional needs are met, so they can learn the academic English necessary to be successful in high school and milddle school.
Ms. Wilson's Home Page - ELL teacher AHS/AMS
Welcome to my new classroom website!
Here are some web sites to help you practice English.

This web site has daily news articles about different topics. You can choose different reading levels for each article. Some articles have a quiz to check your comprehension.

Practice the alphabet and phonics.

Learn new vocabulary and practice grammar.

Educational games, activities, quizzes and articles in different content areas.