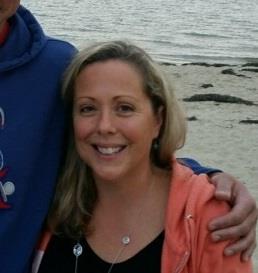 Phone: 978-388-4800 ext. 1180
Email:
Degrees and Certifications:
BA in English and creative writing in Colby College in Waterville, ME MA in English from Boston College in Chestnut Hill, MA
Mrs.

Daileanes

I have been teaching at Amesbury High School since 2002, after teaching in Marblehead, MA, and Kearsarge, NH, for six years. I earned a BA in English, education, and creative writing from Colby College in Maine. I was fortunate enough to attend the University of New South Wales in Sydney, Australia, during my undergraduate studies. Thereafter, I earned a master's degree in English from Boston College, where I also was an instructor of writing to first-year students. Amesbury is home to me, and I take pride in our community. I truly enjoy teaching and spending time with so many kind and talented young people at AHS. I enjoy photography, traveling, and outdoor activities. I hope to challenge students in interactive and creative ways of learning and treat them with respect and good humor! Please contact me at any time.

English Department at Amesbury High School

Hello, parents and students! Please use Aspen and Google Classroom to find helpful information about grades, resources, coursework, and expectations for my English classes. Please understand that I will not be posting nightly homework online. I believe that the high school student should be the responsible party for recording homework assignments while in class so that he or she can ask for immediate clarification and take home the proper books and materials. I appreciate your support in encouraging your high school student to become a responsible and independent learner.

21st

Century Learning Expectations


ACADEMIC

Problem solve by interpreting, evaluating, and implementing solutions

Communicate effectively in written, oral, and visual forms

Demonstrate appropriate use and application of media and technology

Access, comprehend, analyze, and interpret information

SOCIAL

Collaborate effectively in a variety of roles within the school community

Make positive contributions in their community

CIVIC

Demonstrate civic responsibility by advocating for positive change