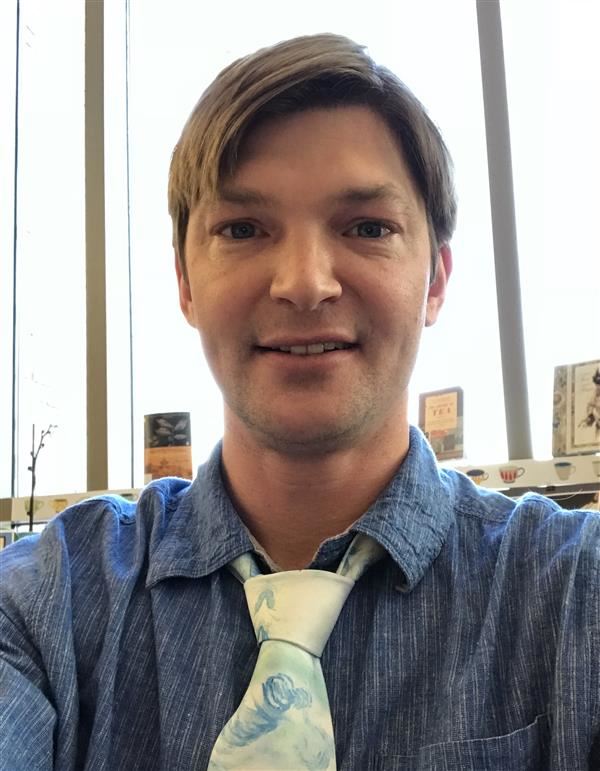 Phone: (978) 388-4800
Email:
Degrees and Certifications:
Mr.

Ryan Jackson

Hello and welcome to the AHS Visual Arts Department

I am very excited to make the transition from the middle school to the high school for the 2016-2017 school year. I am eager to continue the work of past art teachers at AHS and build upon the foundation they created.

The Visual Arts courses for the 2016-2017 school year are as follows; Expressive Design, Portfolio I, Portfolio 2D, Portfolio 3D, Sculpture, Ceramics, Advanced Studio Art and AP Art. This site will provide students, parents and the community with a view into the projects, displays and gallery events taking place inside the classroom, school and town.





About me:

I hold a Bachelor's degree in Art Education from the State University of New York at Potsdam, a Master of Education (MEd) in Elementary Education from Salem State University and am currently working towards a Master of Arts in Teaching (MAT) in Art at Salem State University.

I am from the artist retreat community of East Hampton, NY where I first became captivated by the world of visual arts. Jackson Pollock, Lee Krasner, Mark Rothko, Franz Kline, Andy Warhol and Willem de Kooning were all artists who lived and worked in East Hampton and have had a great impact on my life and career as a visual artist and educator.

I now aim to bring the same inspiration and opportunities to the students of the Amesbury Public Schools.
My Home Page
Hello and welcome to the AHS Visual Arts SchoolWorld TeacherSite!!

I am very excited to make the transition from the middle school to the high school for the 2016-2017 school year. I am eager to continue the work of past art teachers at AHS and build upon the foundation they created.

The Visual Arts courses for the 2016-2017 school year are as follows; Art I, Film Photography I, Drawing and Painting, Sculpture, Ceramics, Advanced Studio Art and AP Art. This site will provide students, parents and the community with a view into the projects, displays and gallery events taking place inside the classroom, school and town.





About me:

I hold a Bachelor's degree in Art Education from the State University of New York at Potsdam, a Master of Education (MEd) in Elementary Education from Salem State University and am currently working towards a Master of Arts in Teaching (MAT) in Art at Salem State University.

I am from the artist retreat community of East Hampton, NY where I first became captivated by the world of visual arts. Jackson Pollock, Lee Krasner, Mark Rothko, Franz Kline, Andy Warhol and Willem de Kooning were all artists who lived and worked in East Hampton and have had a great impact on my life and career as a visual artist and educator.

I now aim to bring the same inspiration and opportunities to the students of the Amesbury Public Schools.

Thank you,

Ryan Jackson

email: jacksonry@amesburyma.gov